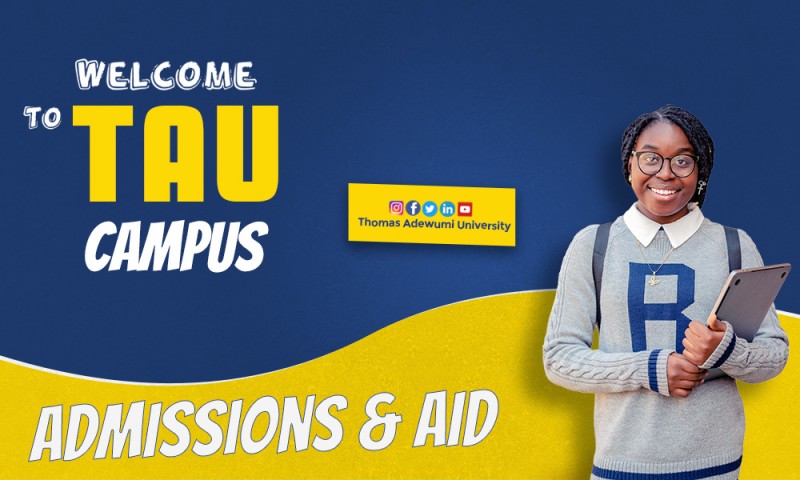 Welcome to Thomas Adewumi University! We are thrilled that you are considering joining our community of scholars and learners.
At TAU, we strive to provide our students with an enriching and engaging educational experience that prepares them for success in their chosen fields. The admissions team is ready to offer support to all prospective students.
We encourage you to explore our website and learn more about our academic programs, research opportunities, student life, and support services.
We accept applications from students of all backgrounds and nationalities. Whether you are a first-time college student or a transfer student, we are committed to providing you with the resources and support you need to succeed.
Thank you for considering Thomas Adewumi University as your home for higher education. We look forward to receiving your application and learning more about you!