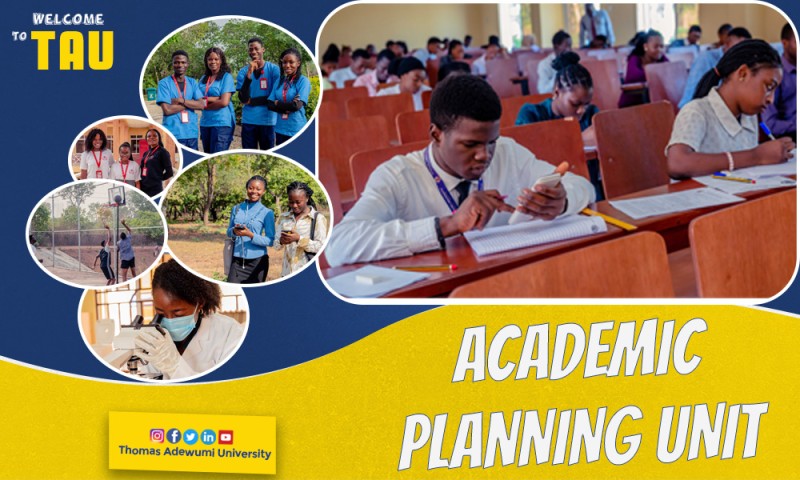 The National Universities Commission NUC established the Academic Planning Unit in the Nigerian Universities in the Early 1980s in response to the need to coordinate the Academic policies and activities in the Universities. The Academic Planning Unit is an integral part of the Vice- Chancellor's office and headed by a Director.Thomas Adewumi University Academic Planning Unit is currently headed by Dr. Muyiwa O. Oduwaiye.
Functions of the Academic Planning Unit
Coordination and collation of information to National Universities Commission for National planning Purposes

Promotion of the quality of teaching, learning and research in the University through periodic evaluation of academic activities in the university.

Guide academic and related units of the university on the operation of the academic briefs and participate in the review of the academic brief and general curriculum development, as at when due.

Process proposals for the creation of new departments and introduction of new programmes. 

Coordinate and ensure the provision of a conductive teaching, learning and research environment in the university.