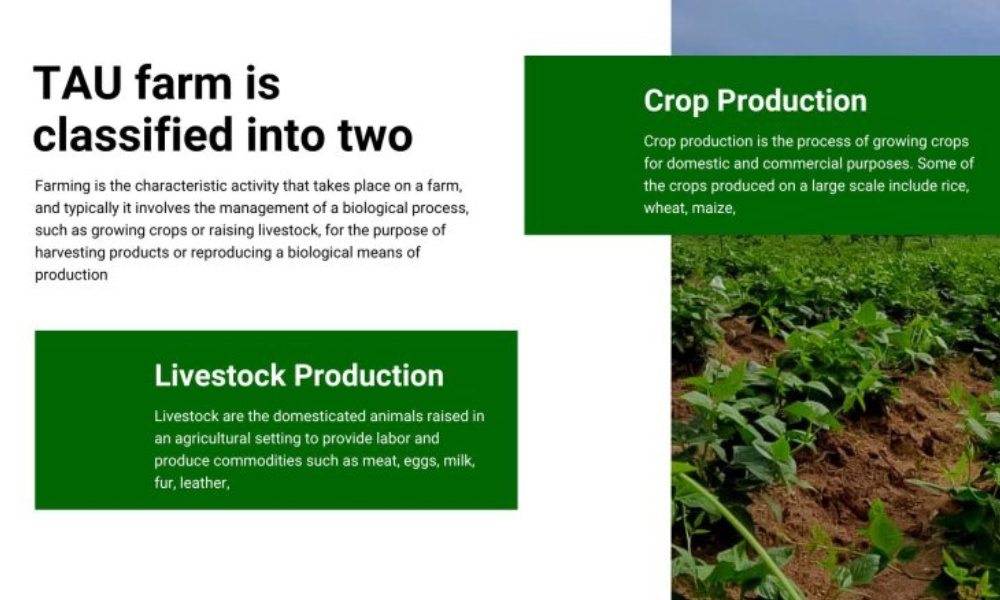 About TAU Farm
Thomas Adewumi University ventured into agriculture to archive one of the most critical parts of the world development goal which is to provide a sustainable and inclusive food system. The founding fathers of Thomas Adewumi University viewed agriculture development as a powerful tool to boost shared prosperity, end extreme poverty and feed a population of a projected 3 million people by 2027 within the locality and beyond.
Although TAU Farm is still at the earliest stage, however, it is already showing the prospect of archiving the set target speedily. TAU farm is classified into two.
Our Mission
An institution-owned crops production and livestock rearing Farming is TAU. In an attempt to strengthen our customers, business, and agricultural community, we are top grain producers and offer the best customer service, education, and value. We work hard to match the consistent demands of our end users with the supply of grain coming from our producers.